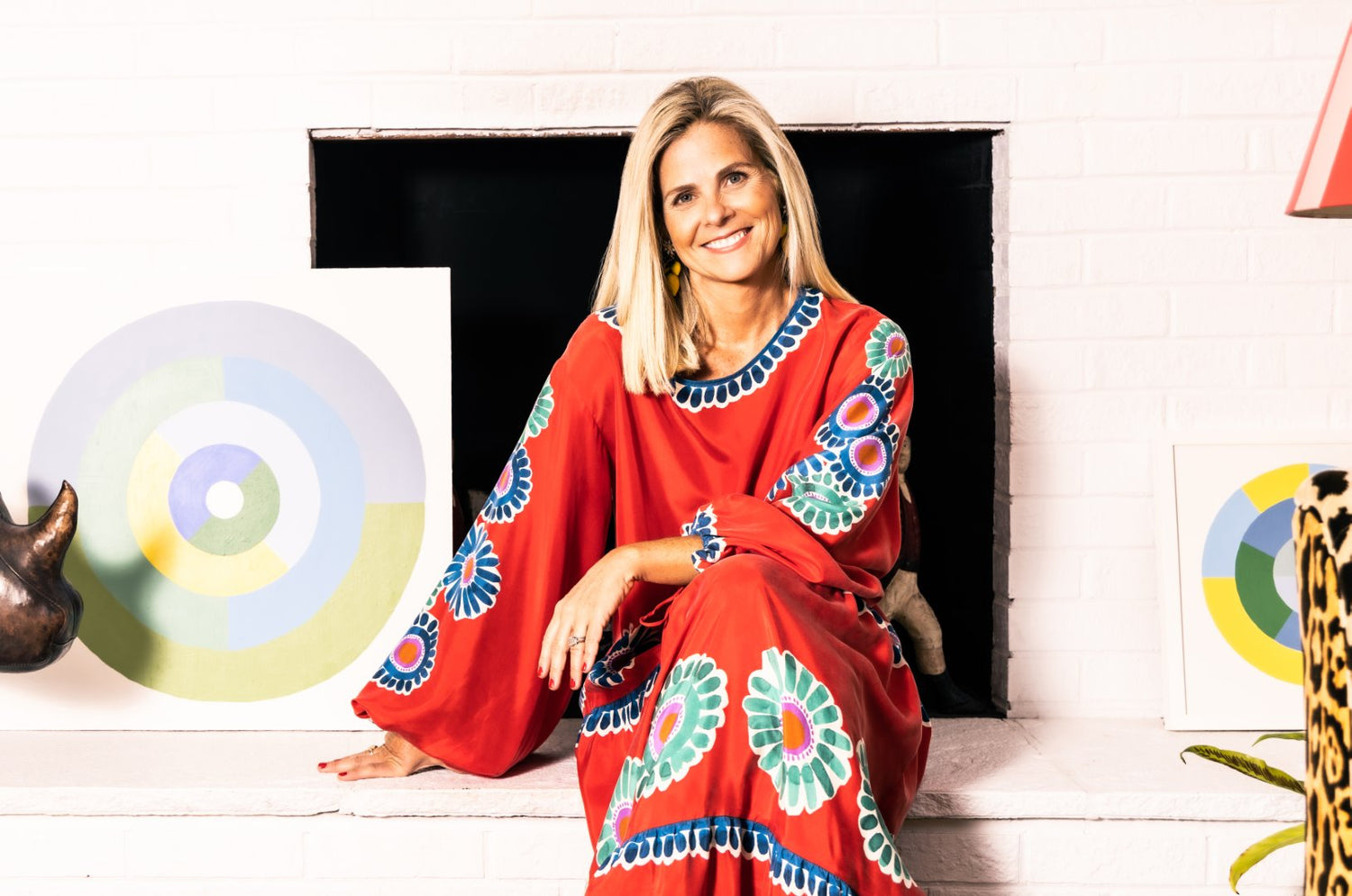 Meet the Artist
Katie is an abstract artist who loves bright color, clean lines and bold shapes.
About
Katie Powell grew up on the North Shore of Chicago the youngest of four siblings and when she wasn't climbing trees and breaking bones, she spent an exorbitant amount of time with Colorforms, Shrinky Dinks and Spirographs.
Katie attended high school at Cranbrook Kingswood in Bloomfield Hills, Michigan. At this magical place designed by Eliel Saarinen her enthusiasm for art and design really began.
At Hollins College in Virginia, Katie studied Art History and spent weekends at her parent's home at the Greenbrier in West Virginia. No doubt, Dorothy Draper's mark made a significant impact on Katie's personal style.
After a brief stay in a coach house on 'Rainbow Row' in Charleston, which solidified her love of saturated color, a move to New York City changed everything. Katie worked for a young couple, Kate and Andy Spade, in the infancy of their entrepreneurship and there she formed solid opinions about what really appealed to her from a design standpoint.
After raising two awesome kids Louise and Powell, Katie returned to making art in her yellow dining room. Her paintings first attracted the attention of designer and former employer Alessandra Branca. With Alessandra's nod, Katie's confidence and client list grew. She continues to develop her own style on canvas, wood and other everyday materials.